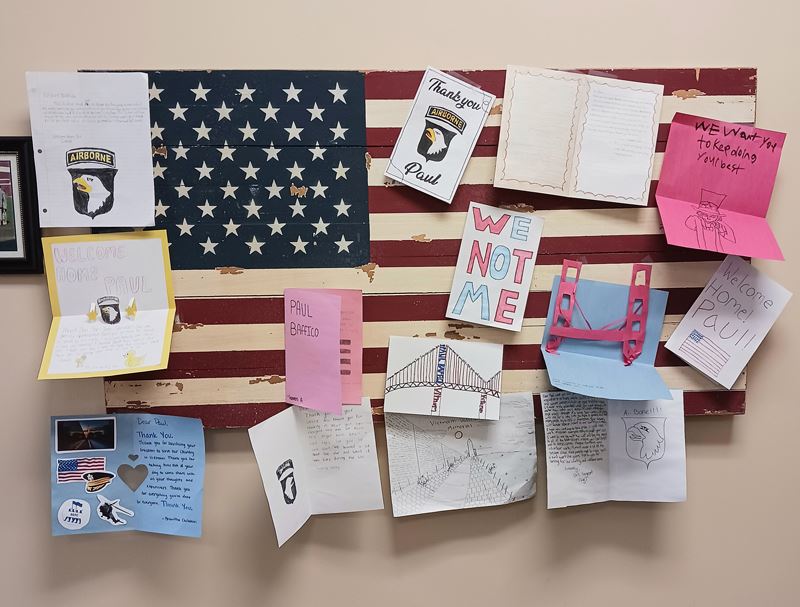 Lake County Veterans and Family Services Foundation Veteran Shares Personal History with Students
May 15, 2023, Lindenhurst, IL. Millburn Middle School eighth-grade social studies teacher and Navy Veteran David Schroeder is very proud of his unique way of involving his students in the subject matter he teaches. In fact, when it comes to specific historical events the students are required to develop a re-enactment of the event(s) that they then present to classmates with props and scenery.
For the last seven years, the assignment has been to present their interpretation of the Vietnam War history as they learned it. The assignment includes leadership, strategy, politics, protests, defining events, and finally, the aftermath. Schroeder amplifies the learning experience by having Vietnam Veterans speak to classes about their own genuine combat and service experience, including questions and answers of the Veteran.
This year, the Lake County Veterans and Family Services Foundation was honored to have Vietnam Veteran Paul Baffico, a 101st Airborne platoon leader, spend the day telling his story to six sessions of students. They deeply impressed the combat Veteran with their interest, knowledge, and desire to know and understand more about the war and his experiences, both negative and positive.
Baffico was open with the classes in telling them about his active duty; defining what "we" as opposed to "I (me)" means to teamwork; flying 206 hair-raising combat assaults; the tragedy of losing five of his men; and the abject rejection he faced from some anti-war protestors when he returned home. He also shared how he continues to heal by working every month as a National Park docent at the Vietnam Veterans Memorial (The Wall).
Of their own inspiration, the students thanked Baffico by sending him personalized thank-you cards made especially for the day (pictured above).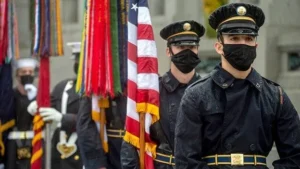 The men sitting in the conference room at the Department of Veterans Affairs (VA) clinic in Mare Island, Calif., are all Vietnam veterans in their
Read More »