Service Member Family Dinner a Smash Success!
A Service Member family dinner to celebrate MLK Day was hosted at the JIC Center in Waukegan on January 16th by Northern Illinois Recovery Community Organization (NIRCO), the Lake County Veterans and Family Services Foundation (LCVFSF) and Veterans Path to Hope. Dr. Mary Roberson and Deb Lewis were the valued coordinators of the dinner that was donated by Gurnee Mission Bar-B-Que and their Community Coordinator, Emma Amore. The event attracted 32 Veterans, service and family members from three different Cup-A-Joes of LCVFSF.
Resources: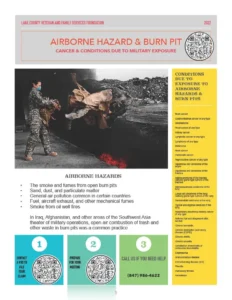 Check out the information about burn pits here.
Read More »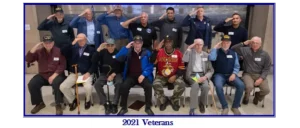 Veteran History Project Offers Opportunity to Tell Service Story Once again, Veterans will have an opportunity to tell their service story at the annual Veterans
Read More »